Welcome to The 6th World Symposium on Software Engineering (WSSE 2024)
We cordially invite the scientific community to participate in what promises to be a memorable conference-The 6th World Symposium on Software Engineering (WSSE 2024) in Kyoto, Japan on September 13-15. WSSE is organized by Science and Engineering Institute, co-sponsored by Wuhan University, University of Houston-Downtown, Huaqiao University and technical supported by University of North Dakota, etc.
Prompt keynote presentations, oral talks, poster presentations and exhibitions. Organizing committee of the conference expects and firmly believes that all the attendees around the world will be harvested academically; enjoy the academic exchange and wonderful things Tokyo will offer. We hope that you will take this opportunity to join us.

Sincere gratitude would be extended to all keynotes speakers and conference members for their technical advices and pertinent suggestions, and to all the scholars and experts in this field for eager supports.
Looking forward to your attendance in Kyoto.
Proceedings

All the papers will be peer reviewed by experts. The review result comes out in 15 to 20 days. Accepted, registered and presented papers will be published in the Conference Proceedings, which will be included in main academical databases.
How to Submit?
To submit your paper or abstract:
https://www.zmeeting.org/submission/wsse2024
An account is needed. Please register at first, if you do not have one.
Full paper submission can be published in proceeding after reviewing and registration.
(Template Download) (LaTex)
Abstract can be included in conference program only.
(Template Download)
To update new version, please mail conference secretary to avoid repeat submission.

---
Speakers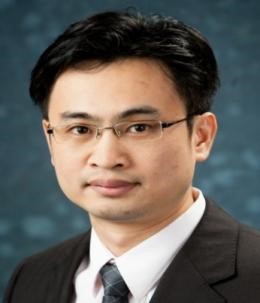 Prof. Minghua Chen
City University of Hong Kong, China
Biography: Minghua Chen received his B.Eng. and M.S. degrees from the Department of Electronic Engineering at Tsinghua University. He received his Ph.D. degree from the Department of Electrical Engineering and Computer Sciences at University of California Berkeley. He is currently a Professor of School of Data Science, City University of Hong Kong. He received the Eli Jury award from UC Berkeley (presented to a graduate student or recent alumnus for outstanding achievement in the area of Systems, Communications, Control, or Signal Processing) and several best paper awards, including IEEE ICME Best Paper Award in 2009, IEEE Transactions on Multimedia Prize Paper Award in 2009, ACM Multimedia Best Paper Award in 2012, IEEE INFOCOM Best Poster Award in 2021, and ACM e-Energy Best Paper Award in 2023. He is currently a Senior Editor for IEEE Systems Journal and an Executive Member of ACM SIGEnergy (as the Award Chair). His recent research interests include online optimization and algorithms, machine learning in power systems, intelligent transportation systems, distributed optimization, and delay-critical networked systems. He is an ACM Distinguished Scientist and an IEEE Fellow...... (More)
---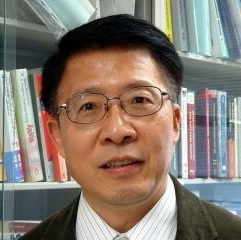 Prof. Shaoying Liu
Hiroshima Univesrity, Japan
Shaoying Liu is a Professor of Software Engineering at Hiroshima University, Japan, IEEE Fellow, BCS Fellow, and AAIA Fellow. He received the Ph.D in Computer Science from the University of Manchester, U.K in 1992, and has experienced working and researching at 9 universities in China, the U.K., and Japan, including Xi'an Jiaotong University, the University of Manchester, the University of York, the University of Oxford, Hosei University, and Hiroshima University. His research interests include Formal Engineering Methods, Specification-based Program Inspection and Testing, Testing-Based Formal Verification (TBFV), Human-Machine Pair Programming(HMPP), Safety-Critical and Complex Systems, and Intelligent Software Engineering Environment. He is a pioneer and leading researcher in Formal Engineering Methods for Software Development. He proposed to use the terminology of "Formal Engineering Methods" in 1997, designed the SOFL (Structured Object-Oriented Formal Language) specification language and method, and founded the ICFEM conference in 1997 and SOFL+MVSL workshop in 2012, respectively. He has led more than 20 research projects funded by government agencies, private foundations, and industry since 1995, published a book entitled "Formal Engineering for Industrial Software Development" with Springer-Verlag, more than 13 edited books, and over 250 papers in refereed journals and international conferences. He has received many awards, including 2020 and 2022 Distinguished Research Awards from IPSJ/SIGSE, the "20 Year ICFEM Impact Award" from ICFEM 2018, "IEEE Reliability Society Japan Joint Chapter 2016 Best Paper Award", and "Outstanding Paper Award" from ICECCS'96. In recent years, he has served as the General Chair of several international conferences, including QRS 2020 and ICECCS 2022. He is an Associate Editor for IEEE Transactions on Reliability and Innovations in Systems and Software Engineering, and a member of IPSJ and IEICE, respectively...... (More)
---
Getting more from speakers.

---
© WSSE 2024 | Kyoto, Japan | Email: wsse@sciei.org