Welcome to The 3rd World Symposium on Software Engineering (WSSE 2021)
We cordially invite the scientific community to participate in what promises to be a memorable conference-The 3rd World Symposium on Software Engineering (WSSE 2021) in Xiamen, China on September 24-26. WSSE is organized by Huaqiao University, co-sponsored by Wuhan University, University of Houston-Downtown, Science and Engineering Institute and technical supported by University of North Dakota, etc.
Prompt keynote presentations, oral talks, poster presentations and exhibitions. Oganizing committee of the conference expects and firmly believes that all the attendees around the world will be harvested academically; enjoy the academic exchange and wonderful things Wuhan will offer. We hope that you will take this opportunity to join us.

Sincere gratitude would be extended to all keynotes speakers and conference members for their technical advices and pertinent suggestions, and to all the scholars and experts in this field for eager supports.
Looking forward to your attendance in Xiamen.
Proceedings

All the papers will be peer reviewed by experts. The review result comes out in 15 to 20 days. Accepted, registered and presented papers will be published in the ACM Conference Proceedings, which will be indexed by Ei Compendex, Scopus and other academical databases.
How to Submit?
To submit your paper or abstract:
http://confsys.iconf.org/submission/wsse2021
An account is needed. Please register first, if you do not have one.
Full paper submission can be published in proceeding after reviewing and registration.
(Template Download)
Abstract can be included in conference program only.
(Template Download)
To update new version, please mail conference sceretary to avoid repeat submission.

---
Speakers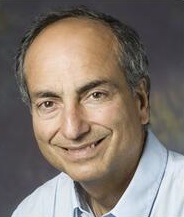 Prof. Gul A Agha
National University of Illinois at Urbana-Champaign, USA
(IEEE Fellow & ACM Fellow)
Dr. Gul Agha is Professor Emeritus and Research Professor of Computer Science at the University of Illinois at UrbanaChampaign, and CEO of Embedor Technologies. Agha is a Fellow of the ACM, and Fellow of the IEEE. He was a recepient of the 2019 ACM SigSoft Impact Paper Award. Dr. Agha served as Editor-in-Chief of IEEE Concurrency: Parallel, Distributed and Mobile Computing (1994-98), and of ACM Computing Surveys (2000-07). Dr. Agha is best known for his formalization of the Actor model which has been realized in industrial programming languages and frameworks such as Erlang, Scala/Akka, and Orleans. Agha and his research group developed Concolic Testing for programs with memory and concurrency. Concolic testing has been incorporated in industrial software testing tools such as KLEE, Microsoft SAGE, and S2E. Dr. Agha developed methods for Statistical Model Checking (SMC). SMC has been applied to biological systems and cyberphysical systems. Dr. Agha research also led to Euclidean model checking, a method to reason about the evolution of probability distributions. Other research contributions include methods to harness computational learning for program verification; logical methods for automated decentralized, predictive runtime verification of programs; and distributed algorithms for wireless sensor networks (WSNs). Dr. Agha co-founded Embedor Technologies which is applying WSNs to continually monitor the structural health of bridges, buildings and railroad tracks. Embedor's technology was used to monitor the world largest Ferris wheel during construction. (More)
---

Prof. Yonglei Tao
Grand Valley State University, USA
Dr. Yonglei Tao is a professor in the School of Computing and Information Systems at Grand Valley State University, Michigan, USA. He received his Ph.D. in Computer Science from the University of Iowa. His research interests include tool support for usability evaluation, software engineering, and computer science education.
---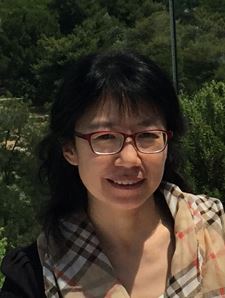 Prof. Li Zhang
Beihang University, China
Dr. Li Zhang is PH.D. full Professor, Vice Dean of Software College, director of Software Engineering Institute, at Beihang University. Member of Software Engineering Teaching Steering Committee of the Ministry of Education, National engineering education accreditation specialist, Vice chair of Education Committee in CCF( China Computer Federation), Committee member of Software Engineering in CCF. She received her B.Degree(1989), M.S. degree (1992) and Ph.D. degree (1996) from the Department of Computer Science and Engineering, Beihang University in China. She took part in and was responsible for several national scientific founded projects, nature science foundation of China(NSFC) supported projects, national high technology founded projects and National basic research program and cooperation project with America and Europe. She has established a research team working closely with software engineering, business process/system modeling, model driven engineering, visual modeling language and requirement engineering. She has published over 100 papers research papers in the field of software engineering, requirement engineering, model driving engineering, empirical software, and etc.
---
© WSSE 2021 | Xiamen, China | Email: wsse@sciei.org